Our Cats
Joshua

: Blue mink New breeding male kept from our Older traditonal Ragdoll line, 16 pounds, very large heavy mother is Cocoa 2, grandson to Bentley, great grandmother Cocoa 1, our first female breeder with older lines, contains a unique line of the best of our breeders including Bobby.
Breeding this summer to Buttermilk.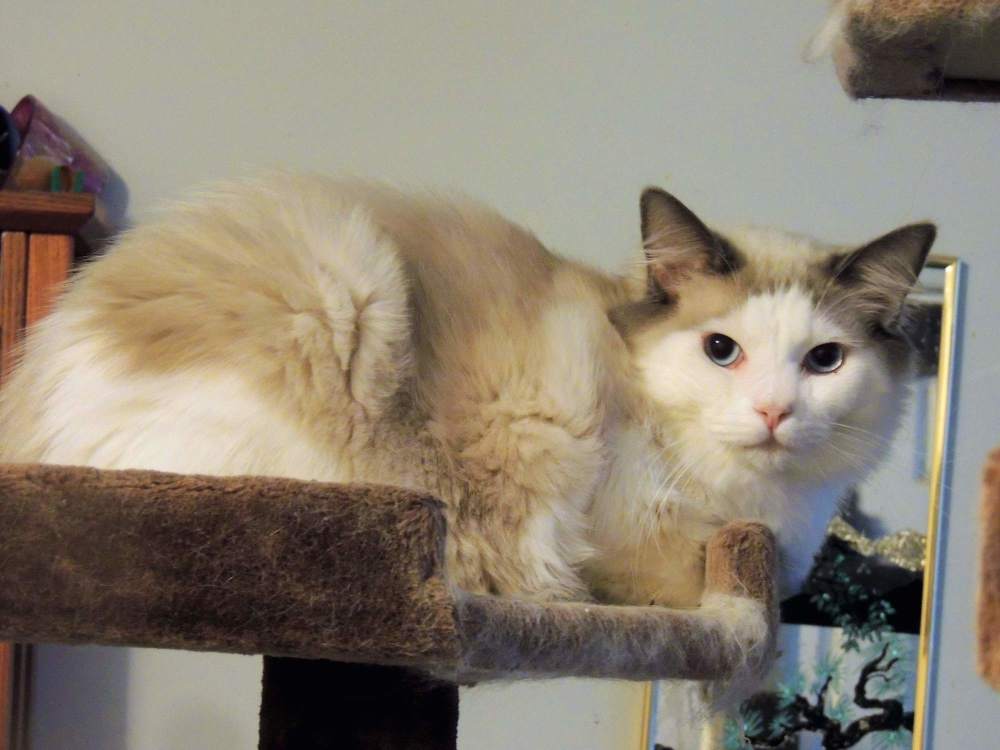 Lilac mink male : Charmin
Sunshine : Father to Butter milk Buscuit, and son to Ginger and Magic., 15 pounds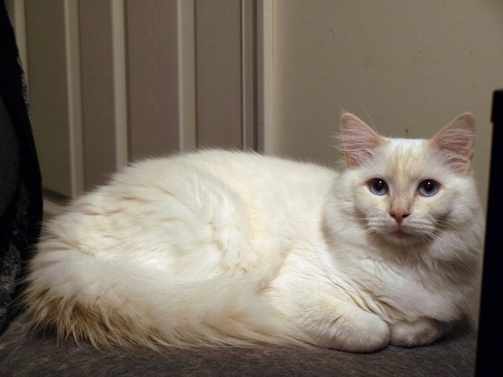 Rascal : son to Bernie and Ruffles.16 pounds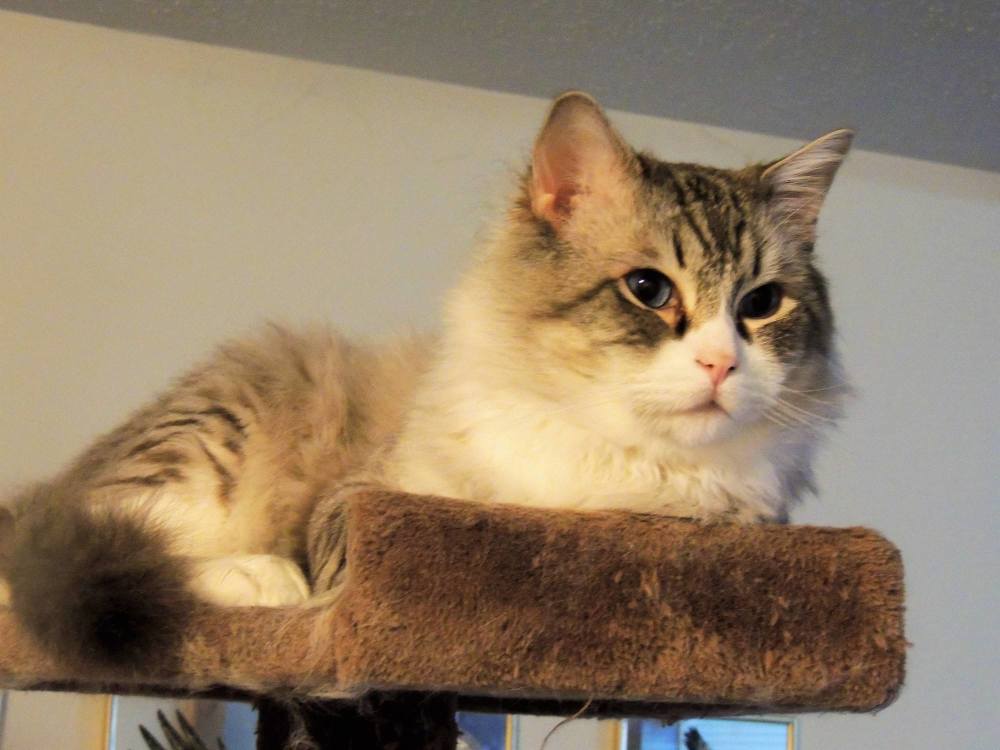 Bobby Boots Of Castletopdolls .....

No longer breeding

, April 1 2001- July 10th 2016, We will miss you Bobby, you had such a great long life !!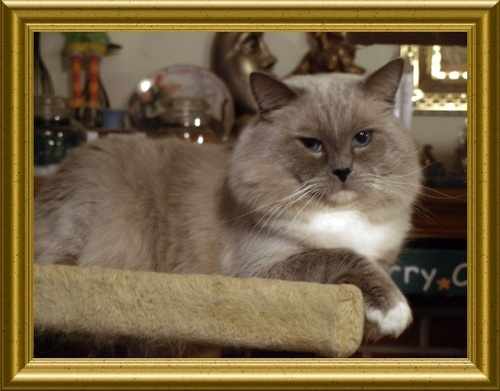 Bobby was the male foundation of our cattery, he passed away of old age July 10th 2016 at just over 15 years old, we miss him greatly, he has so many wonder kittens out there that he will live on so many decaids through his kittens, born on April Fools day but his beautiful looks won't fool you he has great personality to go with it. He is a loving lap kitty.
All or most of Bobbys kittens with any of our girls are ext
reemly fearless and friendly!! Bobby has produced us many great kittens and we intend on keeping his line in our program way after he stops breeding.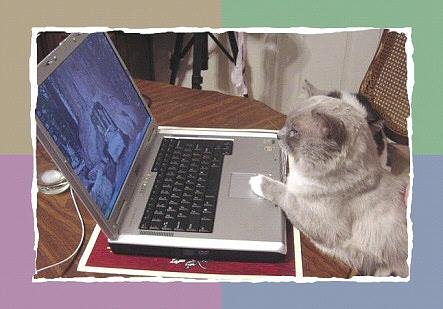 Bobby looking at pictures of the California Red woods. Very close to his home
T
own! Thank you Lori for Bobby, he is the most loving cat around.
Castletopdolls Bentley Son of Bobby and cocoa.
Seal bicolor male 20 pounds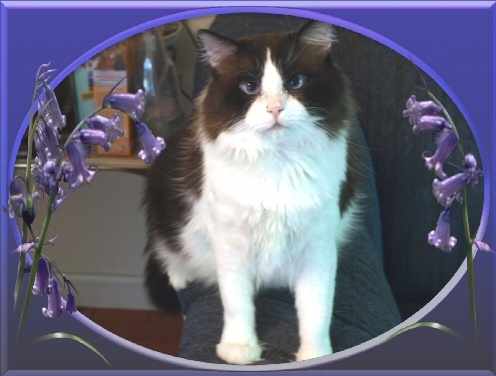 Bentley is a very large male out of Bobby boots and cocoa pictured in the middle on our home page. He loves attention and is jelous if we give to much to another male cat.
Dragonfly of Castletops aka Bernie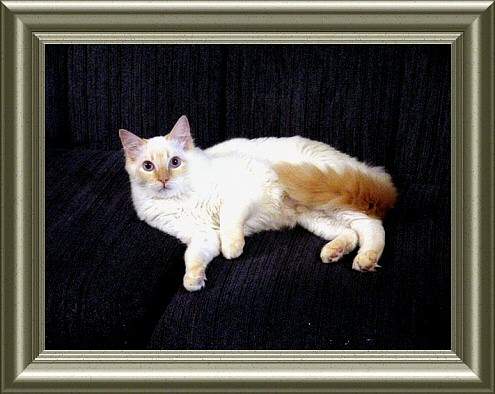 Castletopdolls Night magic,
No longer breeding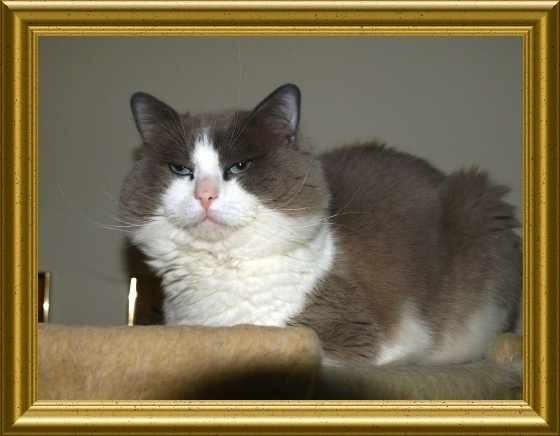 Buttermilk Buscuit

: daughter of Powder and Willow:
Ginger : Seal lynx tortie mitted.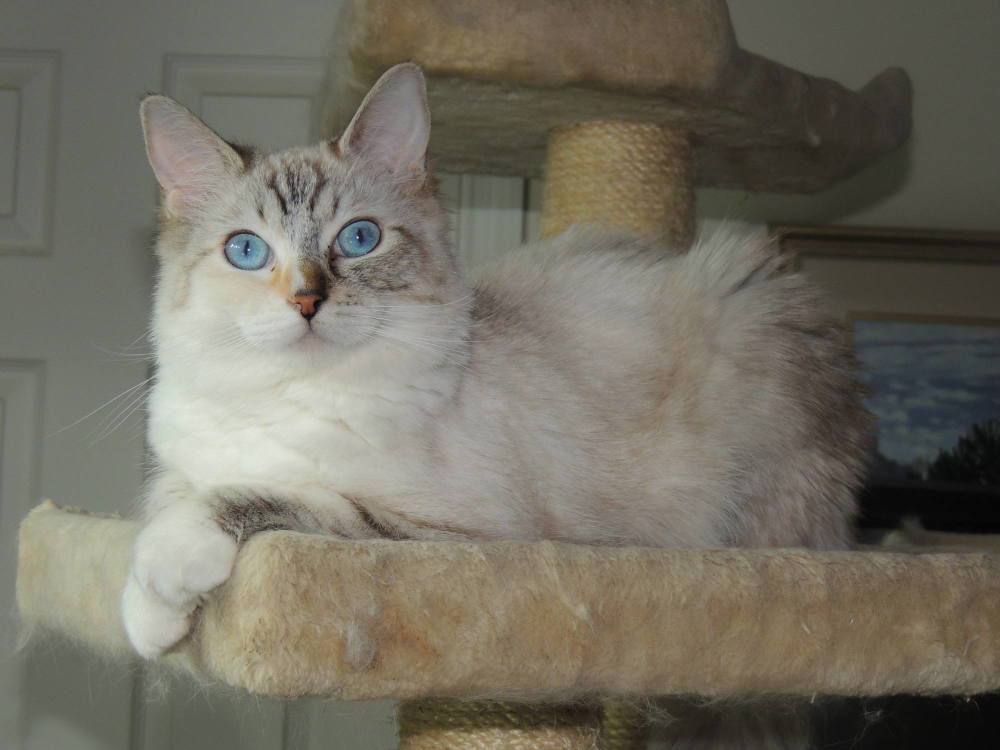 Sky, Blue tortie bicolor, newest girl !
Blue tortie lynx point. .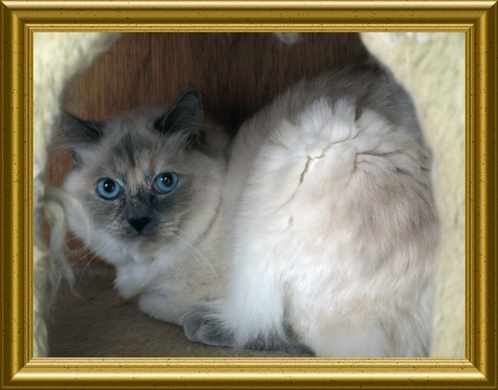 castletopdolls Whisper,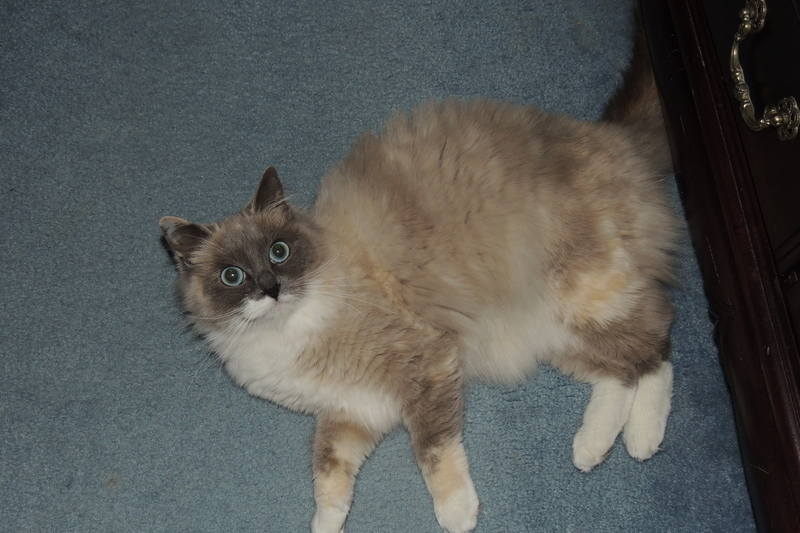 Castletopdolls Cocoa : named after her grandmother, daughter to Bently and Patchouli .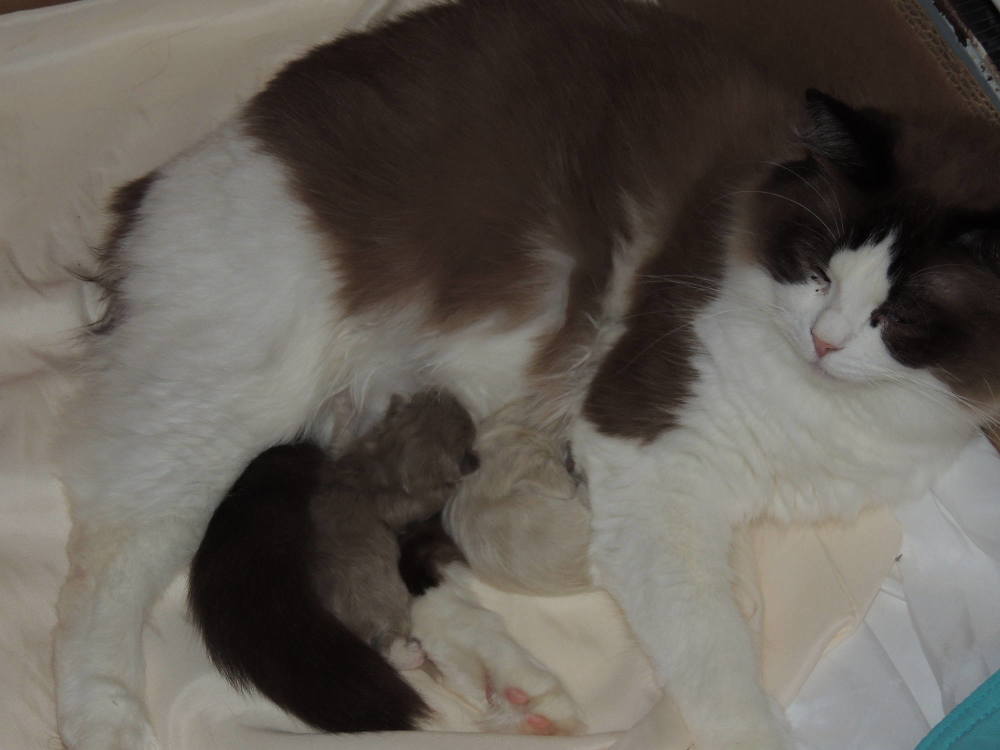 Retired breeders. some still live with us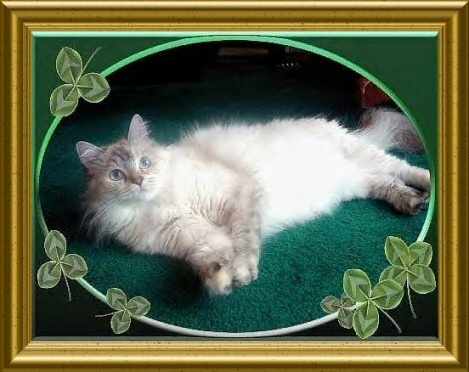 Ginger was one of our best breeders and has had healthy strong kittens and such easy births. We have kept the following cats from her lines
Sunshine AKA Powder out of Ginger and Magic
Ruffles out of Ginger and Bobby
Our newest girl Blue mitted female pictured above. She will be breeding in 3 more months as she is still too young.
Sunflower out of Ginger and Bentley.
Cocoa.

Spayed female no longer breeding :

Our very first girl from 2001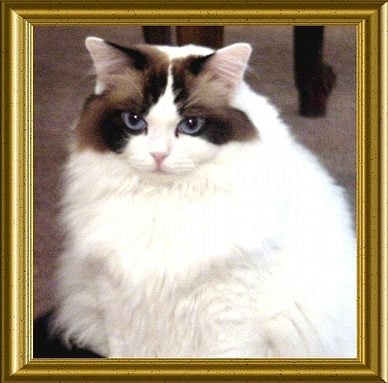 Our first female had very big fluffy kittens. We kept the following lines
Bentley out of Cocoa and Bobby
Sunflower is Grand daughter to Cocoa
Moonflower, went to a great home !! we miss you !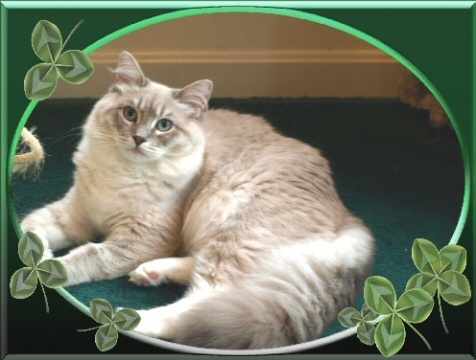 Sunflower, Patch of sunflowers, still with us.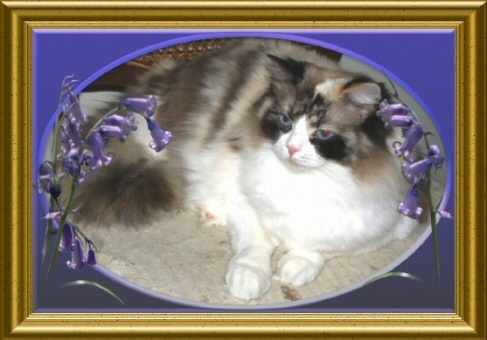 Kiwi, seal poit female. She had one litter and was retired to a new home and kept for a month, we knew she was destined to be ours when she was brought back for not being happy with her new people and other cat friends.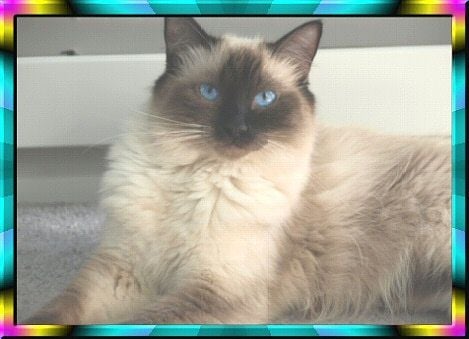 Unfortunitly she never was able to have a litter.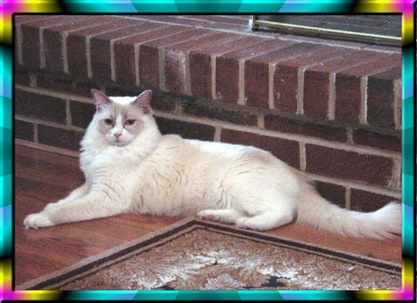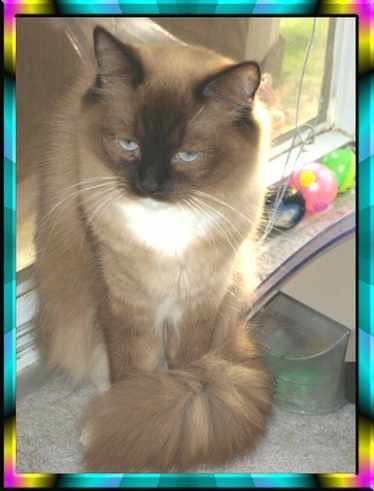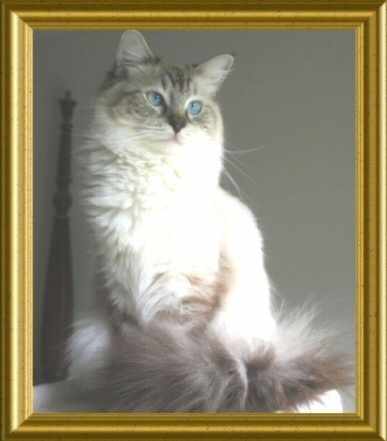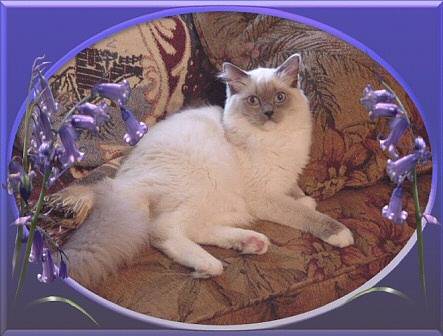 Love potion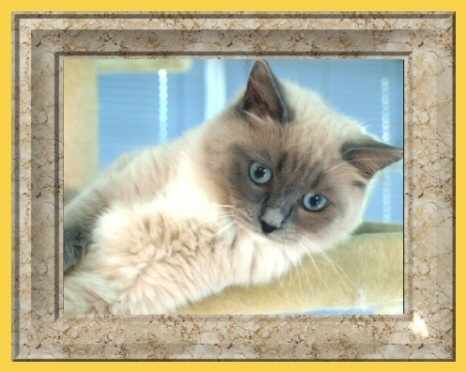 Mistyrose Still with us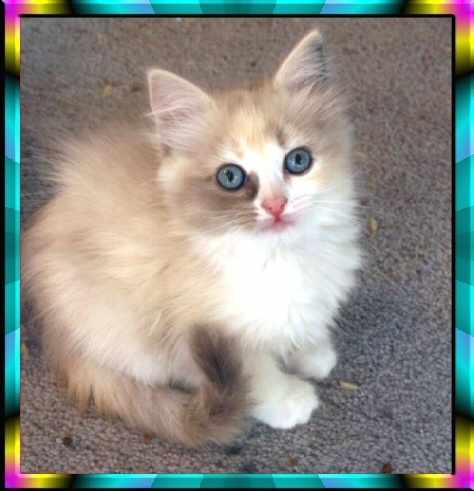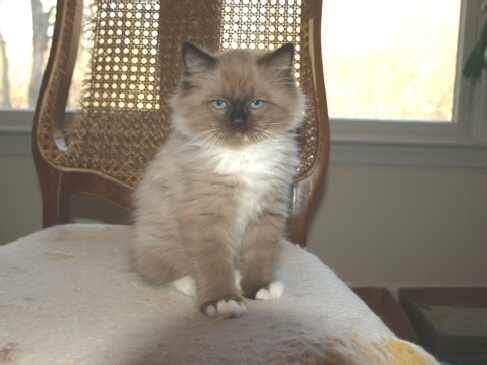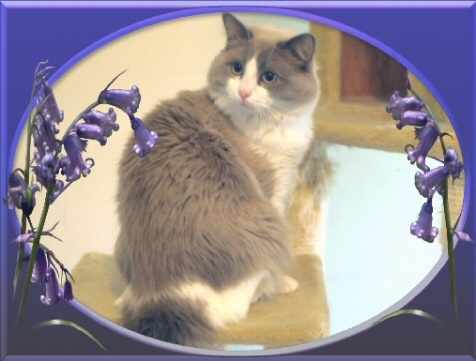 Wild tigress : female retired.